One of the most common sports injuries is a torn anterior cruciate ligament, or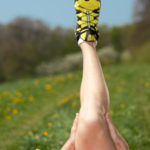 ACL. In fact, according to the New Zealand Orthopaedic Association, there are almost 3000 ACL repair procedures performed each year in New Zealand.
This particular injury can happen in a broad range of sports to both male and female athletes. Although not all types of ACL injuries require surgery, the most serious tears do. The speed of ACL surgery recovery depends on a number of factors including the intensity of the injury, the health of the athlete prior to surgery, and the recovery strategies employed.
When it comes to ACL surgery recovery, the more informed and prepared you are, the faster you will be able to heal.
Six Strategies for ACL Surgery Recovery
Pre-surgery strengthening – When the muscles surrounding the knee joint are strong, rehabilitation and recovery are faster. Talk to your doctor about a pre-surgery program to help you safely strengthen the groin, calf, hamstring, and quadriceps muscles.
Pre-surgery stretching – Maintaining a healthy range of motion before surgery will help you return to this range faster afterwards. Gentle stretches and low-impact movements can help you reduce stiffness and keep the joint lubricated.
Post-surgery stretching – Gentle movement of the knee joint after surgery will help prevent the growth of scar tissue that can later limit your range of motion. Work with your physical therapist to develop an appropriate program.
Post-surgery strengthening – Help stabilise the knee joint by strengthening the surrounding muscles. Again, work with a qualified professional to develop a program. It is important not to overdo strengthening exercises immediately after surgery while the tissue is still healing.
Pain management – Your doctor might prescribe pain medication, which should be taken as directed.
Cryotherapy and compression – Cold therapy and compression are proven techniques for accelerating the healing process and managing pain and swelling. Active cold and compression take it to another level by providing a deeper, longer-lasting cooling effect while actively pumping fluids away from the knee. Active compression also pumps oxygen-rich blood to the joint, which will further speed up the healing process by bringing vital nutrients to the tissues.
Perhaps the most important element for effective ACL surgery recovery is patience. It takes time for the damaged tissue to heal, which can be very frustrating for athletes. Closely following recommendations from a physical therapist and employing active cold therapy and compression will help ensure that the healing process goes as quickly and smoothly as possible.
Ask your doctor or surgeon about getting a prescription for Game Ready's cold therapy compression systems and contact us to learn more about renting a system to help improve your ACL surgery recovery.