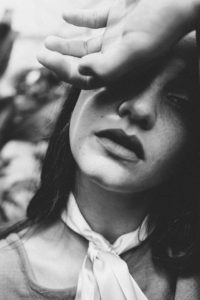 Rotator cuff repairs, labral repairs, acromioplasties, and shoulder replacement surgeries are performed on many patients every day in New Zealand. A patients recovery can differ depending on the type of surgery and the condition of the patient prior to the procedure, but there's one common complaint amongst all post-op patients regardless of surgery. Most patients are not equipped with dealing with the pain associated with sleeping. Getting a good nights sleep is near impossible for the first couple of weeks after shoulder surgery. The following are a few hints on how to achieve a good nights rest without the use of drugs.
4 ways to improve your sleep after shoulder surgery
Cryo-therapy during the night – Many doctors will recommend ice packs (cryo-therapy) for pain relief. There are some
benefits and draw-backs with using ice packs, however the cryo-therapy that they provide is hugely beneficial. Instead of ice-packs try using a cold and compression machine such as Game Ready©. The cold and compression wraps can be left on in bed and the machine does the work while you sleep. Cold is circulated around the shoulder at a regulated temperature at programmed intervals to numb the pain. Pressure is evenly applied around the shoulder, automatically increasing and decreasing every 2 minutes to promote blood flow.
Positioning – Initially you may find it easier to sleep in a reclined position. Either use pillows to raise your upper body in bed, or sleep in a reclining 'Lazy Boy' type of chair. As your sleeping comfort improves you can gradually lower your upper body and eventually get back to a horizontal position. This may take 6 weeks. Alternatively you could use pillows to support a comfortable sleeping position while in bed. This could include slightly raising one side and supporting the right spots to maintain the ideal position.
Be careful during the day – Following the advice of a Physiotherapist for recovery during the day is important. Do what they say and rest for the remainder of the day. If you over-do it then you are likely to have more pain during the night. Patience is important here. When sitting it can be helpful to sit your elbow and wrist on a pillow which slightly raises it. Many healthcare practitioners who deal with post-surgical shoulder rehab agree that this will increase blood flow to your rotator cuff. It is even possible to do this while you are wearing your physician-prescribed shoulder sling.
Look after your non-surgical shoulder – Your 'good' shoulder is left to do all of the work of both shoulders during recovery, particularly in the first 6 weeks. Care must be taken to prevent strain. It is common that the pain from the non-surgical shoulder can increase and, after a while, be the leading contributor to a bad nights sleep. Ask your Physio for some non-weight bearing exercise ideas to keep your good shoulder in good shape.
As you start the shoulder surgery recovery process, consider using Game Ready to provide active cold and compression both right after surgery to control inflammation, and as you work through physical therapy. Using cryotherapy and active compression to limit swelling and remove edema will help your body heal faster and make the recovery process go more smoothly in general. In some cases the Game Ready can be ACC funded,
ask us how