Don't Just Treat Symptoms, Accelerate Recovery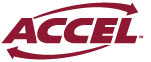 Immediately after suffering a musculoskeletal injury, the body initiates a series of physiological responses to defend surrounding tissues and begin to repair the damage. While inflammation is a natural and necessary mechanism in this process, controlling it effectively can actually allow the body to enter the later stages of healing faster.
Until now, the RICE (Rest–Ice–Compression–Elevation) principles have been used to passively control symptoms, moderating pain and swelling. But Game Ready® does more. Going beyond static cold and compression applications, ACCEL Technology proactively aids lymphatic function, encourages cellular oxygen supply, and stimulates tissue repair. That is, it helps accelerate and enhance recovery.
Control Units – Two Types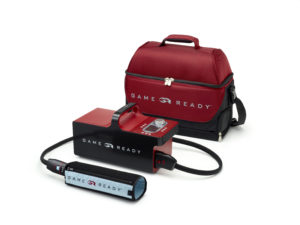 GRPro 2.1 Cold and Compression
The most advanced portable cold and compression recovery system. Deep-penetrating, longer-lasting therapies in a portable recovery system.
Rent, purchase or finance options available.
| | |
| --- | --- |
| Cold | Compression |
More >>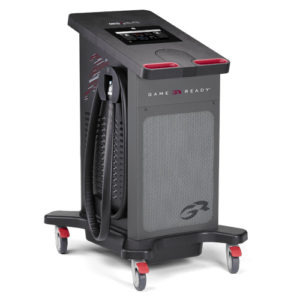 Med4 Elite Multi Modality
Introducing the all-new, revolutionary, multi-modality injury and surgery recovery system. Iceless cold, controllable heat, rapid contrast, and active compression – all in one recovery system.
Purchase or finance options available.
| | | | |
| --- | --- | --- | --- |
| Cold | Heat | Compression | Rapid Contrast |
Wraps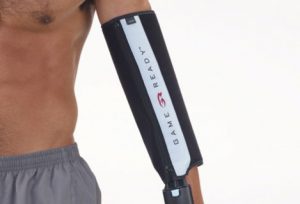 Game Ready® ATX® Wraps are anatomically engineered for major body parts, head to toe. All feature low-profile, circumferential design and use patented NASA technology to provide dual-action delivery, optimal coverage, and better surface contact for more effective hot and cold therapy treatment – and come in a variety of sizes and fits that are easy to apply and comfortable to wear. The complete line of wraps is compatible with the GRPro 2.1 system and the majority of the line is compatible with the Med4 Elite system.
More >>
Faster, Deeper-Penetrating, Longer-Lasting Cold
Game Ready's active compression squeezes greater benefits out of cold therapy alone. Game Ready's anatomic, circumferential wraps envelope the injury or surgery site and then conform to the contours of the body with pneumatic compression, assuring better surface contact and thus more effective cooling. Head-to-head infrared thermal imagery shows that Game Ready provides faster, deeper, and longer-lasting therapy than other products.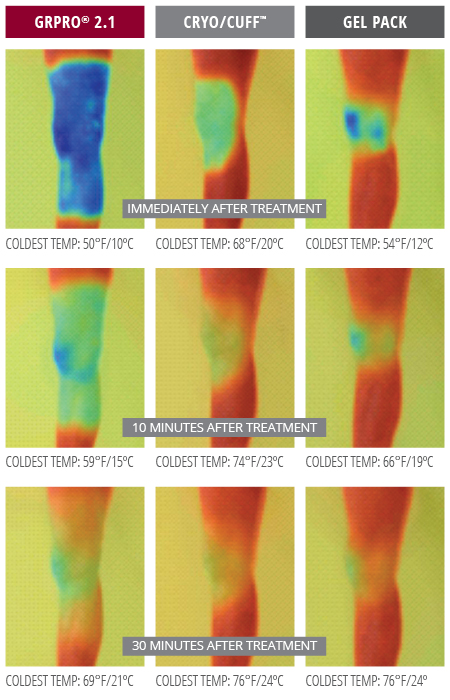 Game Ready thermal imagery featuring treatment with GRPro 2.1 system. Side views shown. First skin temperature measurement immediately treatment after 30 minutes of treatment, subsequent images at 10 and 30 minutes post-treatment. All devices applied per manufacturer's instructions and all measurements taken from uniform distance. All devices applied on different days allowing full recovery for test subject.
Positive Patient Satisfaction
In ongoing surveys, >9700 patients report that Game Ready*…
96%
Provided a better post-op recovery than a previous surgery using a different cold therapy.
87%
Helped reduce the amount of pain medication they took or enabled them to stop taking meds sooner.
98%
Glad their physician or medical provider offered Game Ready as an option for recovery.
Clinical Studies >>